About Us
Main Content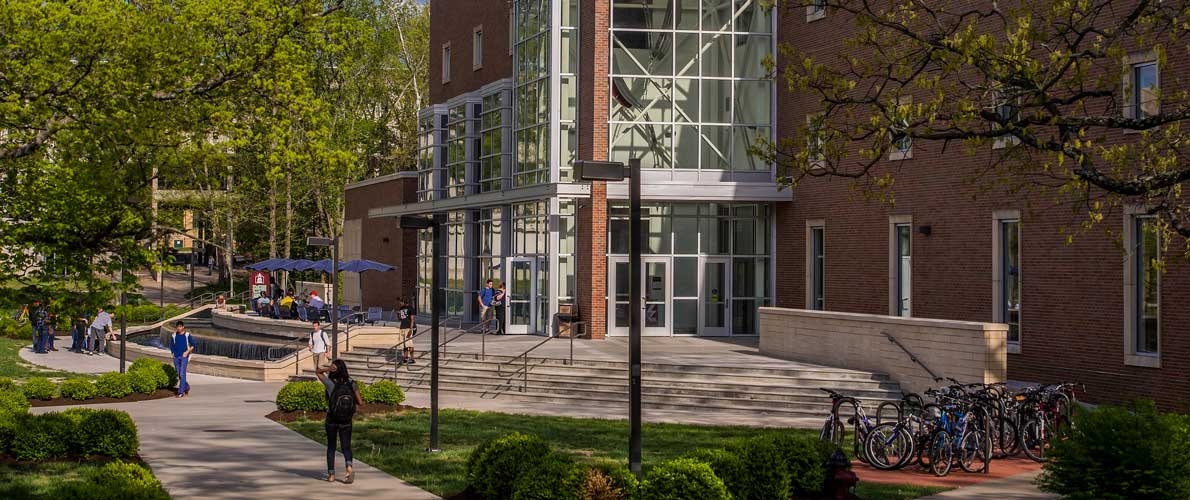 Our MISSION: "To promote and increase awareness of environmental issues concerning the beautification of the southern Illinois region, and to assist in beautification projects through community service opportunities."
In the fall of 1999, Dr. Glenn Poshard had recently been hired as Vice Chancellor at SIU. While driving along Route 51, Dr. Poshard expressed frustration that thousands of people were about to visit campus for "Family Weekend" and he wished there was a way to make the litter, which defiled the roadway of Route 51 adjacent to the SIU campus, disappear.
As the result of a call for volunteers which was posted in the SIU Student Center, a group of eight or ten Southern Illinois University Carbondale students got together early on a Saturday morning to help clean up the litter along the roadway of Route 51 adjacent to the SIU campus. The volunteers picked up two pickup truck loads full of litter early in the morning before most visitors arrived on campus. The cleanup was a big success and the efforts of the volunteers certainly made a difference!
The students who had assisted with this litter cleanup said that they enjoyed being able to see the fruits of their labor and clamored to do additional volunteer activities. Student-volunteers continued to do informal volunteer projects through the fall of 2003. At that time, many of the student-volunteers decided that they wanted to form a Registered Student Organization to be devoted to positive environmental volunteerism and education. The SIU Beautify Southern Illinois Student Alliance RSO was born.
Dr. Poshard was so impressed by the terrific volunteerism and productivity of BSISA that he published an editorial in the Southern Illinoisan a year and a half later on February 22, 2005 calling on southern Illinoisans to join him in a region-wide campaign called the Beautify Southern Illinois Campaign. A large number of southern Illinoisans from Salem to Metropolis and Chester to Shawnee Town showed up at the organizational meeting. These civic-minded southern Illinoisans agreed with Dr. Poshard's opinion that litter and neglect was hurting our region. These people sponsored numerous beautification days in southern Illinois communities for the next several years and some of these groups continue to sponsor such volunteer activities in their communities, totally autonomously, to this day. The Beautify Southern Illinois Campaign did not wish to create a formal not-for-profit entity. Rather, local beautification events were organized, scheduled and funded by community leaders and organizations throughout southern Illinois. Some of these groups continue to sponsor such volunteer days in their communities, totally autonomously, to this day.
The Beautify Southern Illinois calendar http://www.beautifysouthernillinois.org/events/calendar.html on this web site has become a very popular source of environmental volunteerism and education activities from across the southern Illinois region. We encourage you to check out the opportunities noted on our calendar. Also, if you wish to post your volunteer project or educational activity on our calendar, or would like us to post a short photo-essay of your event, please use the "contact us" page: http://www.beautifysouthernillinois.org/contact.html
We provide Dr. Poshard's 2005 editorial below as continued encouragement for what we do.
Sincerely,
Paul J. Restivo, Director
Southern Illinois University Carbondale
Center for Environmental Health & Safety
1325 Radio Drive, MC #6898
Carbondale, IL 62901
Citizens needed to help clean up southern Illinois
By Glenn Poshard
Two years ago, a comprehensive community audit of Franklin, Perry, Jackson, Jefferson, and Williamson counties was commissioned to identify future economic opportunities for southern Illinois. Man-Tra-Con Corporation, on behalf of the Southern Illinois Workforce Investment Boardand the Chief Local Elected Officials of the five counties involved, contracted a nationally recognized team of experts to conduct the audit. A subsequent 150-page report was issued titled, A 21 st Century Workforce for Southern Illinois.
In short, the audit revealed four major areas of development that will be crucial to the future of southern Illinois, particularly the five-county region. The areas are business, economic, educational and health care services development. Many projects peculiar to each of these areas were identified, but the one overriding key to success identified in all four areas of development was citizen involvement; thus the need for this appeal.
At the January 21, 2005 meeting at Rend Lake College during the presentation of the community audit findings, I agreed to lead the effort, in cooperation with Man-Tra-Con and the Southern Illinoisian, to accomplish perhaps the most pressing need of our area, a Clean Up Southern Illinois Campaign.
This campaign will contribute to the successful development of all four identified areas in several ways. First, prospective business and industry are attracted to an area that takes pride in its cleanliness and natural beauty. They are equally repelled by trash and pollution. Secondly, the great natural beauty of southern Illinois may be our finest asset for attracting and holding people who want to live and work here, many of whom are leaving the area for other opportunities. A trashy appearance destroys the quality of life we all want to enjoy. And finally, the message conveyed to our children that we don't care about cleanliness, order and preserving our natural environment is the most damaging of all lessons. How will the next generation take on the challenges of protecting and preserving the beauty of our land, water and air for their children, if the message today from mom and dad is one of not caring? If the problem is allowed to be carried from one generation to the next, the cycle may never be broken.
Now is the time to break it. On Saturday, March 5, 2005, an organizational meeting was held at the Herrin Civic Center to begin our campaign. Each county board was encouraged to send a team of no less than five people willing to help lead this effort. Each county will be organized into three groups — highways, municipalities, and schools. We will learn how to recruit civic groups, churches and other organizations to help keep our highways clean. We'll learn how to encourage and assist municipal governments to be more effective in cleaning up neighborhoods. And, most importantly, we'll help our schools develop a new interest in encouraging our children to respect their natural environment.
We need many, many citizens to participate and to help lead this effort. Every county is welcome. Every citizen is welcome. Every business or industry that may be contributing to this problem and wants to help resolve it is welcome.
The meeting on Saturday was only the first step in a long process to help ourselves to a better life. Until we take ownership of the problem, nothing will happen. We ask for your kind consideration and your help in this important endeavor.
Glenn Poshard heads up the Clean Up Southern Illinois Campaign with the help of Kathy Lively, executive director of Man-Tra-Con, and Dennis DeRosset, publisher of The Southern Illinoisan. This article was originally published in The Southern Illinoisan on February 22, 2005.